Snohomish County Real Estate Update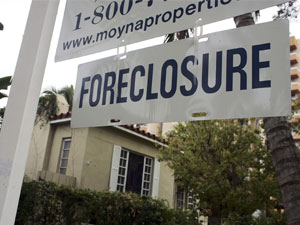 If you've turned on the news or read a newspaper lately, you have certainly heard all of the buzz around the national housing market crisis. Some news media is even referring to it as "Mortgage Meltdown 2007." In the wake of recent changes in interest rates and credit standards, Realty Trac (an online marketer of foreclosure properties) has announced that the recent influx of foreclosure filings showed now signs of easing as of July 2007.

Foreclosure filings in July 2007 showed a 9 percent rise over those filed in June 2006 and a startling 93 percent increase compared with July 2006.


Read the full article here
, and please remember that an experienced Realtor is always your best resource if you think you may be facing foreclosure in the future. We can lay out your options for you and give you a realistic view of the current housing market.

To learn more about the latest in the housing market and Everett WA real estate, please visit my
website
or call me today at 425-308-3669.
Labels: foreclosure, karen schweinfurth, snohomish county real estate, wa real estate update, www.karensvillas.com